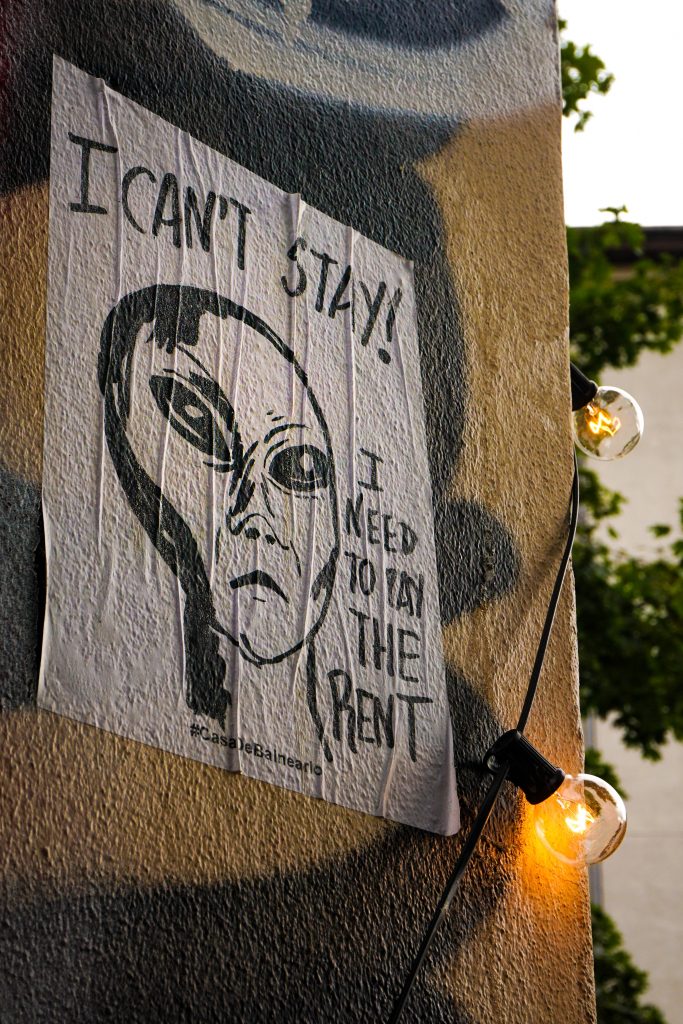 Facing Eviction? Bankruptcy Might be a Good Option.
Disclaimer: The following information is not legal advice, nor is it intended to create an attorney-client relationship. Information contained in this post may constitute attorney advertising and is solely for informational and educational purposes only. *Licensed in MA.
Eviction Notices
On Saturday, October 17th, 2020 Massachusetts lifted its eviction moratorium. Families who are past due on their rents as a result of the Covid-19 pandemic now face the prospect of eviction. In Massachusetts, landlords are now able to send out notices to tenants for non-payment of rent and 30-day notices to quit. If you or your family have past due rents, it is important to learn your options.
RAFT and HomeBase Options
Massachusetts and some local municipalities have set aside separate housing funds for families affected by the Covid-19 pandemic. Though most of these funds are income-based and funds are limited (see links below), many won't be eligible to receive the help they need. As a result, other options like bankruptcy need to be explored seriously.
Links for Raft and HomeBase:
https://www.mass.gov/covid-19-getting-help-with-housing-costs https://www.mass.gov/service-details/homebase
Why Consider Bankruptcy as an Option?
As a defaulted renter, it is highly likely you suffered a reduction in income or unemployment during the current Covid-19 pandemic. As rents average between $1500-2500 a month, it is highly unlikely a family at the average median income will be able to recover financially if rents and utilities fell behind for any significant period of time. These are extraordinary times that may call for extraordinary measures. Most people are unaware of the use of bankruptcy in an eviction process or proceeding.
Bankruptcy Buys Time
As a renter facing eviction, when you file a bankruptcy petition, the bankruptcy creates a stay that stops all court proceedings from occurring, including eviction proceedings, car repossessions, foreclosures, and stops creditors from harassing and contacting you. Bankruptcy is a very powerful financial tool as it allows you the opportunity to remedy your debts and seek help and legal advice.
The bankruptcy stay occurs once you have filed bankruptcy and it remains in effect for the duration of the bankruptcy proceeding. This means as a renter, you are unable to be evicted until after your case has been decided. After filing bankruptcy, during this time, you are responsible for all rents owed and due after the filing, but the past due rents that caused your eviction in the first place is typically put into a holding state until the bankruptcy court determines whether it can be discharged completely or in part by law.
Bankruptcy May Allow You To Reaffirm or Create a New Rental Agreement
If a bankruptcy court finds all of your past due rents are dischargeable and able to be wiped out through bankruptcy, and you are an otherwise good tenant, your landlord may be open to letting you stay in your property by either reaffirming your existing lease or creating a new rental agreement.
The reason is simple. When you file bankruptcy, you are unable to file again for a period of time. As you likely included not just your past due rents in your filing, but you other debts in your filing, like a credit card, utility, or medical debts, you may actually be a better rental candidate than others because you don't carry the same debt load you once did.
It is important to note, it is possible after filing bankruptcy, your landlord may not want to create a new or reaffirm your existing lease and still may evict you.
Seek Legal Advice If Facing Eviction
It is important if you are facing eviction to seek legal counsel. It is important to understand what remedies you have available to you at law and what your rights are as a tenant. Most lawyers provide a free consultation to provide you with your legal rights.