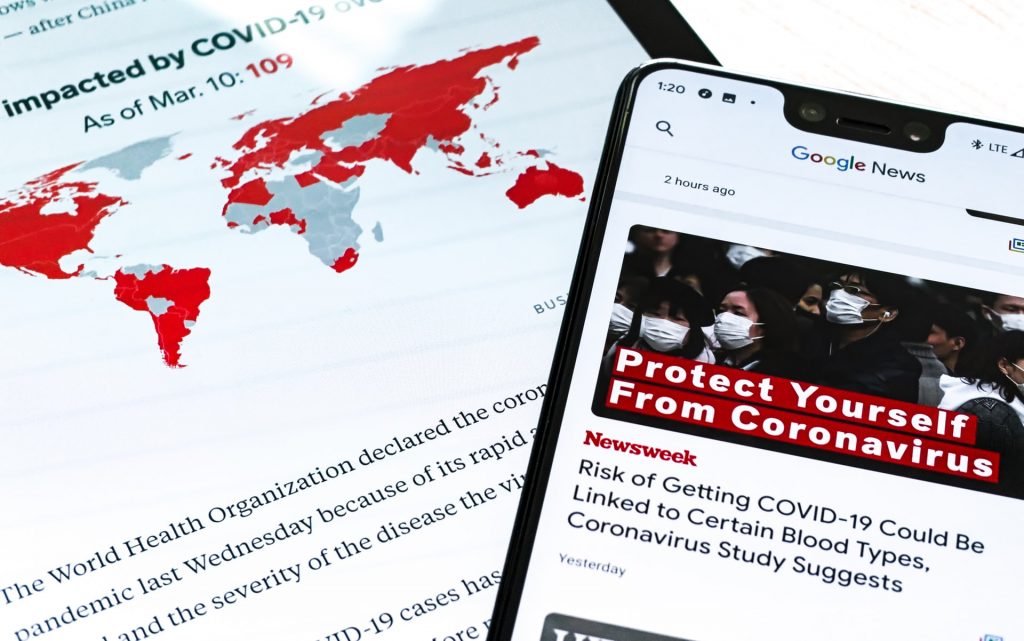 Covid-19 Resources
*Information contained on this page is subject to change at any moment and for information and educational purposes only and does not constitute nor is it intended to create an attorney-client relationship. Some of the information contained on this page is sourced directly from Boston.com.
Businesses
Small Business Loan and Grant Assistance: https://covid19relief.sba.gov/#/
Individuals
Student Loan Information: https://studentaid.gov/announcements-events/coronavirus
Massachusetts Unemployment Information: https://www.mass.gov/resource/information-on-unemployment-and-coronavirus-covid-19
Rent Assistance for Renters: https://www.mass.gov/how-to/apply-for-assistance-to-keep-your-family-housed
Veteran's Services under Chapter 115: Qualifying Veterans and their dependents receive necessary financial assistance for food, shelter, clothing, fuel, and medical care in accordance with a formula which takes into account the number of dependents and income from all sources. Eligible dependents of deceased Veterans are provided with the same benefits as if the Veteran were still living. https://massvetsadvisor.org/details/10065/Chapter_115_Benefits
Grocery store special hours: A list of grocery stores have designated up to two hours in the morning to shoppers who are at a greater risk of contracting the virus, including shoppers over 60, pregnant women, and immunocompromised customers.
Financial Guides
Annuity.Org: A Guide to COVID-19 and Your Finances: What You Need to Know
Special Funds and Grants
Resources for Artists and Creators:
Boston Area Performer Support Fund: This GoFundMe was set up to support performers — be it drag, djing, burlesque, or other stage performance — who's gigs have been cancelled in the Boston area. The fund also supports those who aid stage performers, like lighting and sound engineers, who are also out of work.
Boston Music Maker Relief Fund: The Record Co. established a fund on March 13 providing financial relief to Boston area musicians who have lost their income due to performance cancellations related to COVID-19. The company will be offering small grants of up to $200 to artists and bands on a first come first serve basis.
City of Boston Artist Relief Fund: The application for the relief fund opened on March 16, offering awards of $500 and $1,000 to Boston-based artists whose creative practices and incomes are impacted by COVID-19.
The Actors Fund: The Actors Fund is providing grants to those left unemployed by the coronavirus closures. Actors can check for eligibility and apply online for assistance.
The Creator Fund: ConvertKit is seeking donations and providing financial assistance of up to $500 to support creators with medical, childcare, food, and housing costs.
The Passim Emergency Artist Relief Fund: Club Passim launched an emergency relief fund to support its musicians who have played at the Cambridge venue.
The Cambridge Artist Relief Fund: This Cambridge Community Foundation fund is for artists, musicians, and local arts and cultural organizations threatened by lost income due to COVID-19. It's open to Cambridge residents, as well as those who live elsewhere but whose livelihood is tied to the city of Cambridge.
Theatre Community Benevolent Fund: This fund provides financial relief to theater practitioners and non-profit theater organizations in Greater Boston and the surrounding areas.
Boston Singers Relief Fund: New England-based singers who classical performances were canceled due to COVID-19 concerns are eligible to apply.
Musicians Foundation Fund: If you live in the U.S. and have worked in the U.S. as a musician for at least five years, you can apply for aid.
Disabled Creator and Activist Pandemic Relief: Volunteers are collecting information to organize a relief fund to support disabled activists and creators.
Foundation for Contemporary Arts Relief Fund: U.S. based artists who have had performances or exhibitions canceled or postponed because of the coronavirus pandemic may apply.
PEN American Writer's Emergency Fund: Professional U.S. fiction and non-fiction authors, poets, playwrights, screenwriters, translators, and journalists can apply.
Craft Emergency Relief Fund: Emergency assistance for U.S. artists working in a craft discipline.
Sweet Relief Musicians Fund: This fund provides financial assistance to career musicians and music industry workers struggling to make ends meet. To be eligible, at least 50 percent of your annual income must come from your work as a musician or in other music industry-related jobs.
Service and Gig Economy Workers:
Bartender Emergency Assistance Program: The USBG National Charity Foundation is collecting donations and accepting applications for bartenders facing hardship due to restaurant closures from COVID-19.
Coronavirus Care Fund: The National Domestic Workers Alliance Fund is providing $400 in emergency assistance for home care workers, nannies, and house cleaners who qualify and have experienced financial hardship due to the coronavirus pandemic.
Restaurant Workers Community Foundation COVID-19 Emergency Relief Fund: RCWF is raising funds for the Southern Smoke, a nonprofit hosting the application process for individual workers and businesses who've been impacted by COVID-19. To apply, visit the Southern Smoke website. To donate, visit RCWF's website.
One Fair Wage Emergency Fund: One Fair Wage is raising money to give cash donations to service workers affected by COVID-19 who fill out a form on their website.
Virtual Tip Jar for Boston: Boston service industry workers who are out of work because of the pandemic (restaurant workers, salon professionals, fitness instructors, etc.) can sign up to receive tips and the public can tip them using Venmo, PayPal, etc. The tips go directly to those who signed up.
Free fitness classes for health care workers: Asana Charlestown is offering free online yoga, meditation, and barre classes to health care workers. After providing their name, place of employment, and job title, they'll be issued a login for free access to the sessions, which are conducted via Zoom.
Free Lyft rides for essential workers: Lyft has partnered with Women's Lunch Place, World Central Kitchen, Greater Boston Food Bank, and Transition House to provide transportation for essential workers, low-income families, and other communities in need in Boston.
Local Business Information:
COVID-19 Response Fund at the Boston Foundation: In an effort to support non-profits helping those affected by the outbreak, the fund will award one-time operating grants on a rolling basis.
Boston Resiliency Fund: Funds raised will go to local organizations and nonprofits that support food access, technology for at-home learning, and support for healthcare workers and first responders, including childcare.
These local restaurants are helping their employees — and how you can get involved: Many local restaurants are finding creative ways to direct more money to their employees through Venmo, raffle tickets, and more.
Mainvest: The investment platform is offering a $2,000 zero-interest loan for small businesses affected by the shutdown, along with a crowdsourcing platform for businesses to raise capital from their supporting communities.
Racism is a Virus Too rapid response grant fund: In response to bullying and hate crimes against students of Asian heritage as a result of COVID-19, the Nellie Mae Education Foundation is providing grants to community-based organizations across New England that provide services for Asian-Americans and Pacific Islanders. The fund will provide urgent support for activities such as crisis response, community conversations, and more.
City of Boston's open businesses listing: The Office of Economic Development created a tool for essential businesses so residents can explore what's open in their neighborhoods. The city encourages all essential businesses that are allowed to remain open to register online. Businesses not covered but serve an essential function can by applying online.
City of Boston's open restaurants listing: The Office of Economic Development has created a tool for Boston's restaurants to share what's open, which (if any) delivery/take-out services they offer, and gift card information. The city encourages restaurants to register online if they are still open. The city has created a guidebook for offering take-out and delivery and businesses can fill out this form to expand their services for delivery.
Resource guide for running a food business during COVID-19: CommonWealth Kitchen has released this guide with information about alternative revenue solutions, loans, crisis management, and more.
Covid-19 Tools and Resources for Nonprofits: A toolkit full of tips, blogs and resources for struggling nonprofits, courtesy of the Nonprofit Finance Fund.
Communities and Families:
Massachusetts 2-1-1: Massachusetts residents can connect with social service programs and organizations in their communities by contacting Mass 2-1-1, which has been designated by the Massachusetts Department of Public Health and the Massachusetts Emergency Management Association as the state's free, official 24/7 information and referral line for COVID-19 questions. Services are available in more than 140 languages and residents can access them online or by dialing 2-1-1 from any landline or cellphone. United Way chapters across the Commonwealth have committed an additional $55,000 to the resource in order to help staff meet the high call demand.
Multilingual text service with COVID-19 updates: The texting service AlertBoston is now available in Spanish, Haitan Creole, French, Cape Verdean Creole, and Portuguese, as well as in English. Texts are sent multiple times a day with local COVID-19 updates that include Boston case numbers, preventative measures, city resources, and more. Residents can text BOSCOVID to 99411 for texts in English; BOSEspanol to 99411 for texts in Spanish; BOSKreyol to 99411 for texts in Haitan Creole; BOSFrancais to 99411 for French; BOSKriolu to 99411 for Cape Verdean Creole; and BOSPortugues to 99411 for texts in Portuguese. Those with questions can call 311 or the Mayor's Health Line at (617) 534-5050 to talk to a telephonic interpreter. Updates about COVID-19 in 10 different languages can also be found at boston.gov/coronavirus#multilingual-help.
Neighborhood Aid Network: The Neighborhood Aid Network provides shared resources for communities across the state to support its neighbors. Participating communities include: Berkshires, Cambridge, Beverly, Brookline, Dorchester, East Boston, Jamaica Plain and Roxbury, Lowell, Malden, Natick and Framingham, Somerville and Medford, South End, Tufts University, Waltham, and Western Mass.
WRCIA Family Food and Grocery Fund: The West Roxbury Civic and Improvement Association is raising money to help West Roxbury families cope with school closures by collecting and distributing gift cards, cash, or food donations to help families in need of essentials.
Boston COVID-19 Community Care: The spreadsheet offers a round-up of community connections, providing contact information for people who are offering childcare, housing, healthcare resources, financial aid, educational resources, tips for free entertainment during quarantine/social distancing, and food.
United Way COVID-19 Family Support Fund: United Way established a COVID-19 Family Support Fund, offering one time grants of up to $2,000 to help families impacted by the crisis meet their basic needs.
The Southcoast Emergency Response Fund: Established by the Community Foundation of Southeastern Massachusetts, alongside other regional partners, the fund will support and provide resources to organizations in the region that have been disproportionately impacted by the coronavirus.
COVID-19 Response Fund for the Pioneer Valley: The Community Foundation of Western Massachusetts will use all funds raised to support nonprofits in the the Pioneer Valley.
MetroWest Emergency Relief Fund and the Feed Framingham COVID-19 Fund: The Foundation for MetroWest is hosting two funds, asking for donations to nonprofits experiencing financial hardship during closures, and to send funding to organizations helping with hunger relief efforts in Framingham.
The Greater Worcester Community Foundation COVID19 Response Fund: GWCF is holding a fundraising effort to support organizations with deep roots in the community that are helping those disproportionally affected by the coronavirus.
Greater Lowell Community Foundation COVID-10 Emergency Response Fund: GLCF is asking for donations to support vulnerable populations affected by the outbreak within the Lowell community.
The Cambridge COVID-19 Emergency Fund: Applicants for this Cambridge Community Foundation fund must be Cambridge residents or rely on Cambridge sources for their livelihood. Cambridge organizations or small businesses with a demonstrated loss of opportunity or income may apply as well.
How to talk to your kids and teens about the coronavirus outbreak: Somerville Public Schools has provided a list of resources for how to talk to your kids, from early childhood to teens, about the coronavirus and how to support them.
COVID-19 Resource Guide: This guide for Suffolk County residents, courtesy of the office of Suffolk County District Attorney Rachel Rollins, provides contact information for the police and fire departments, emergency service responders, hospitals, and more. It also provides information and sources for food, health insurance, remote learning, mental health support, finances, stress management, substance use disorders, domestic violence support, child abuse and neglect, homelessness, and more.
Homeschooling Students?
Here's a list of educational sites to keep your children's minds sharp: As families across the state adjust to homeschooling their children during the coronavirus pandemic, education professionals are releasing lists of websites that can help, and celebrities are engaging children online with reading and drawing sessions.
U-Haul offers students 30 free days of self-storage: The company is offering displaced students 30 days of free self-storage and boxes to store their belongings.
Every Nation Campus Boston Housing, Storage, and Flight Help Spreadsheet, COVID-19 Response: The ENC, affiliated with Aletheia Church in Cambridge, created a spreadsheet for students looking for housing and storage.
Free WiFi from Spectrum: Starting of March 16, any student household without internet access in their home can call 1-844-488-8395 and enroll in a free 60-day access to Spectrum broadband and Wi-Fi.
COVID-19 College Student Emergency Relief Mini Grants: The Leadership Brainery is offering racially/ethnically diverse, first-generation, or LGBTQ+ undergraduate students from the Greater Boston Area who have been displaced by COVID-19 a one-time $100 mini grant. Eligible students can apply through the website.
Access to free textbooks: Students and instructors from two and four-year non-profit academic institutions in the U.S. impacted by closures can access a catalog of online textbooks for free through May 25.
You Visit offers virtual college tours for prospective students: From Harvard University to Penn State, this extensive database of virtual college campuses provides an opportunity for students interested in schools to visit and preview their prospective colleges through a virtual tour.
Free Scholastic learn at home resources: Scholastic is offering resources for students from pre-K to ninth grade. Their site is providing free books, teachable worksheets, and educational videos.
Outschool offers free classes for families affected by U.S. public school closures: Eligible families can register to access free classes for students ages three to 18.
Free textbooks through Cambridge University Press: The Cambridge University Press has provided free access to 700 higher education textbooks in HTML format during the coronavirus outbreak. Textbooks can be accessed through Cambridge Core or directly through college and university libraries.
State Agencies
Massachusetts State Information: https://www.mass.gov/info-details/covid-19-updates-and-information#daily-updates-
SNAP Benefits- (Formerly Food Stamps): https://www.mass.gov/snap-benefits-formerly-food-stamps
Debt and Credit Solutions
Attorneys:
Wills, Healthcare Proxies, Estate & Elder Law Planning
Attorneys:
Family Law, Domestic Violence, IEPS, 504, Transition Planning
Attorneys: